Sale!
Lower Body P3 Protector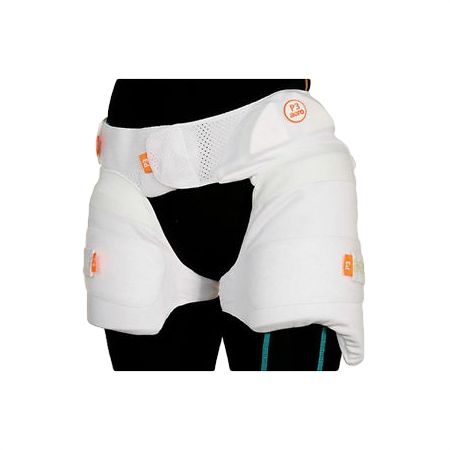 Protects front and back thighs, hip and buttock.
New model has re-worked hip and buttock protection, and a larger, better positioned rear thigh pad
3D moulded always stays in place
The waistband has two fitting options that enable great fit
Integrated design allows natural movement and mobility
Easy to use and washable
P3 products are designed to unclutter the game. Get rid of heavy, cumbersome,old-style pads that make you waddle between wickets. Using P3s will allow you to play your shots and run properly, enhancing your enjoyment of playing cricket. If you want to feel well protected and gain the confidence to take on the best bowlers in your game, Aero P3 products are the equipment for you.
Sizing Guide:
Measure from from the middle of the knee cap to the top of the hip bone – the strippers have a dual waist adjustment so the most important sizing measurement is the knee to hip bone one, not the waist measurement.
XXS 38-42cm
XS 43-47cm